NIKIMAT







Amel Super Maramu 2000
Question #1:
On SM2K #289 this is the plug I have at the end of the 220 Volt shore cable.
Could some of you please confirm this is the original equipment?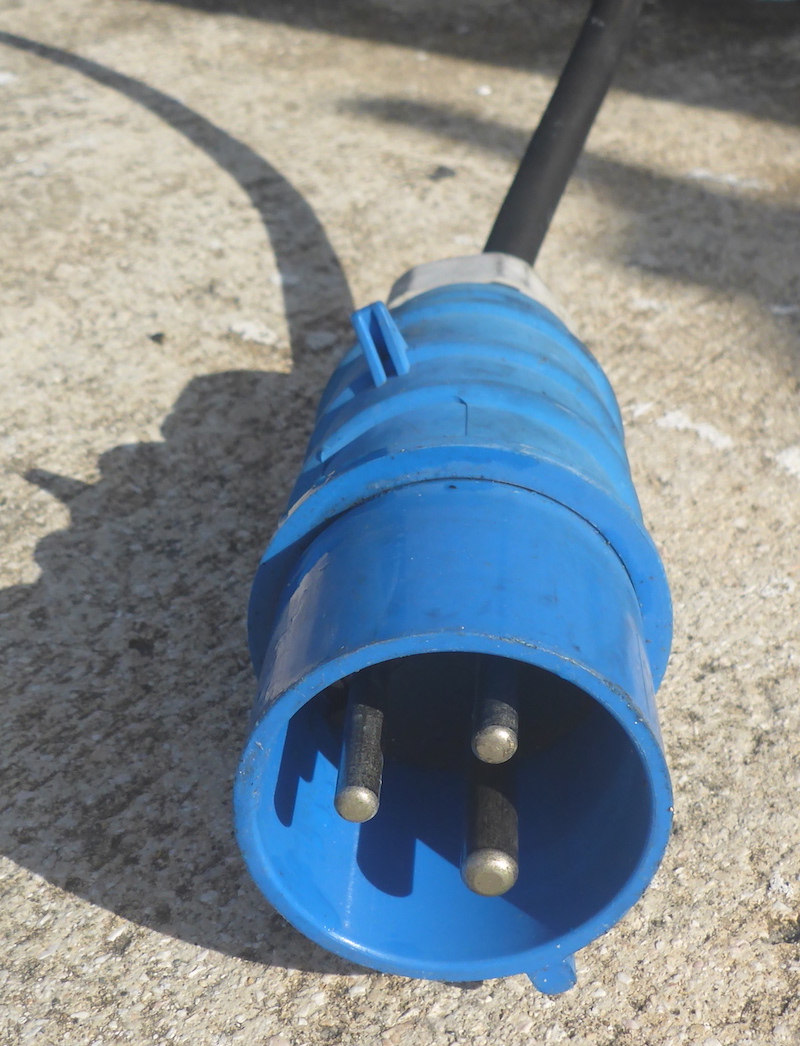 Then I use the below extension to connect to the 50 Amp 125/250 Volt shore power outlet.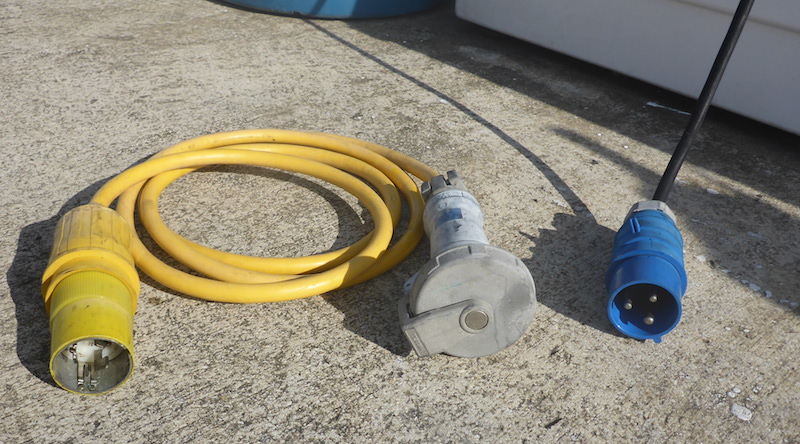 Question #2
When I dock bow first, I need to use an extension, Which I have to connect to this shorter connection
But the plug says 16 AMP. Is this normal?