NIKIMAT







Amel Super Maramu 2000
On NIKIMAT, SM2K #289 has a removable Bow Spirit for Spinnaker installed by the previous owner.

Note from the previous owner: the use of the removable bow spirit only give a few degree advantage, and this is a lot of work to put it and attach the dyneema rope.

He suggested simply to attach (forgot where) on the bow and rise or lower the tack with a block.

As you might see on the picture, it has the sock system from http://www.atninc.com.

Unlike the stay sail which he said never really worked well. He said he was very happy with the spinnaker, it was less work to install (especially short handed) and more flexible as far as point of sail.
Below is how the removable bow spirit is stored, on the starboard side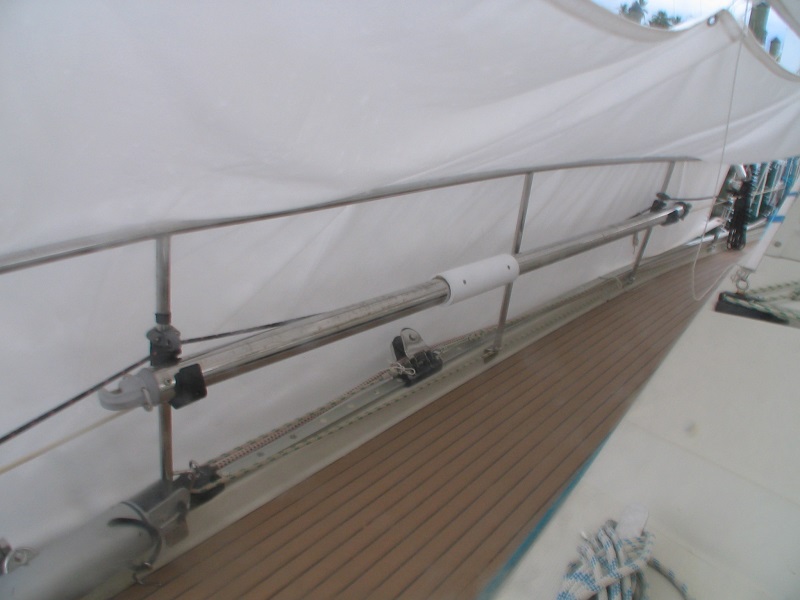 Close up of the releasable tack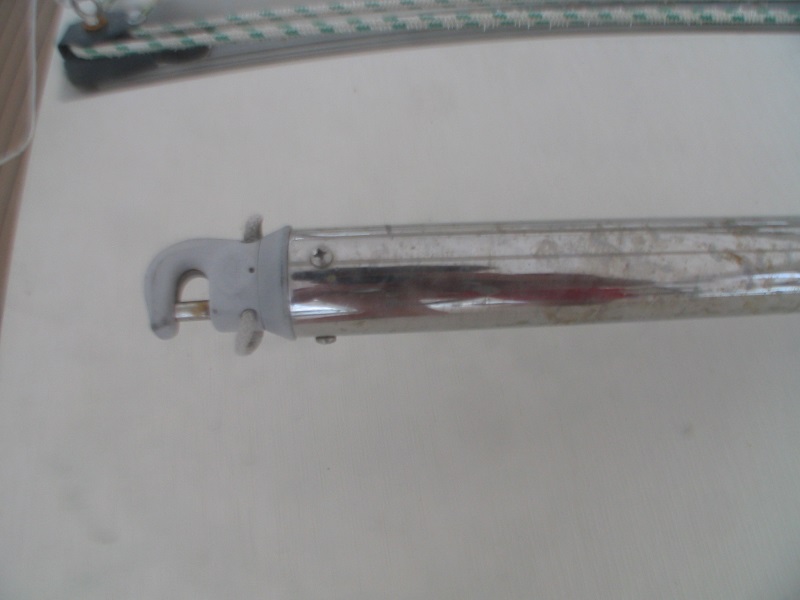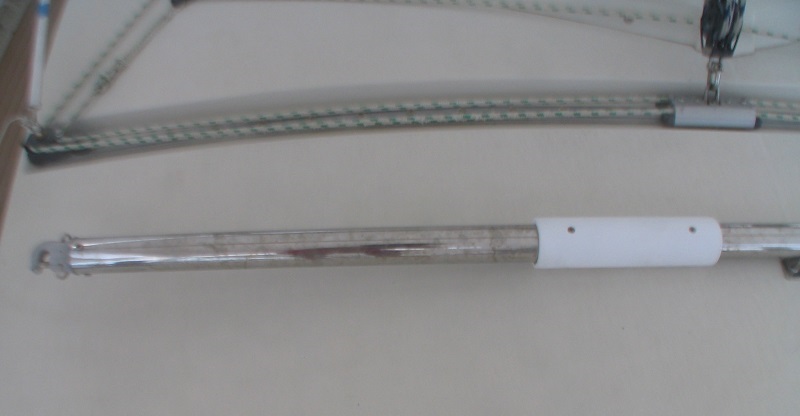 Close up of the part that will go through the "eye" on the bow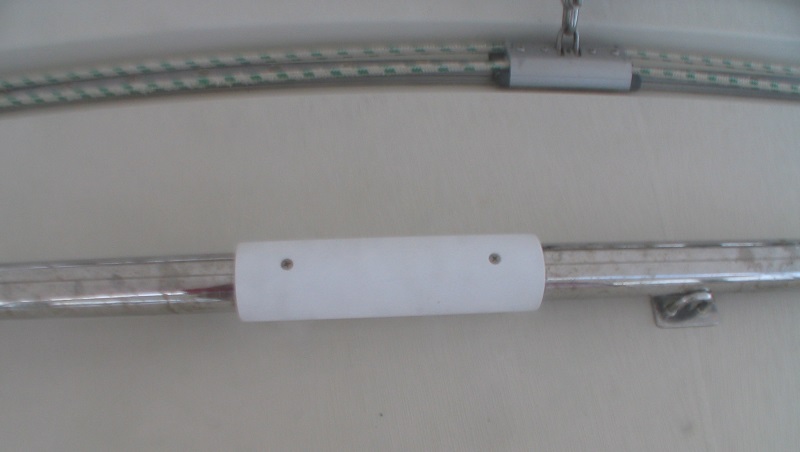 To release the tack on case of problem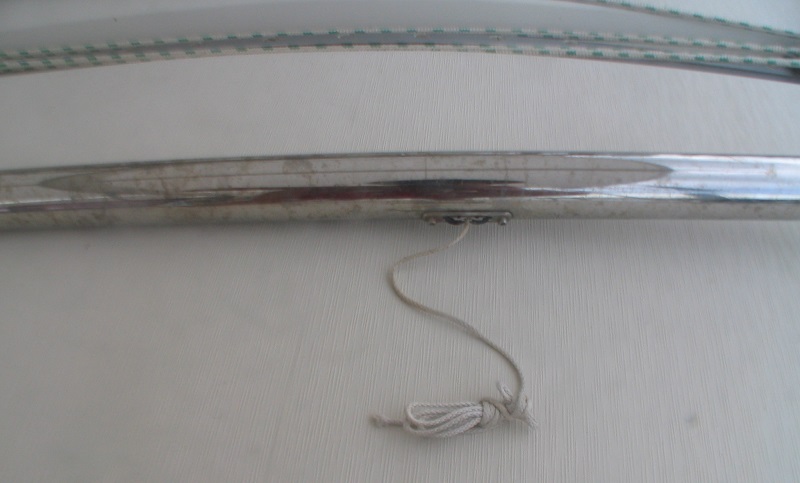 Note: I added the 2 dyneema shackle - the previous owner did not use them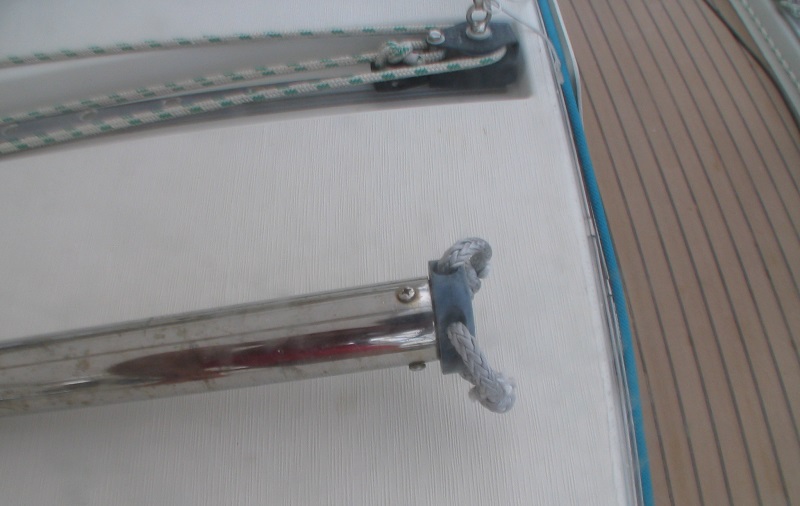 Here is the "eye" in which the removable bow pulpit will slide in
of course disregard the damaged bow pulpit from the neighbor loosing control of his boat.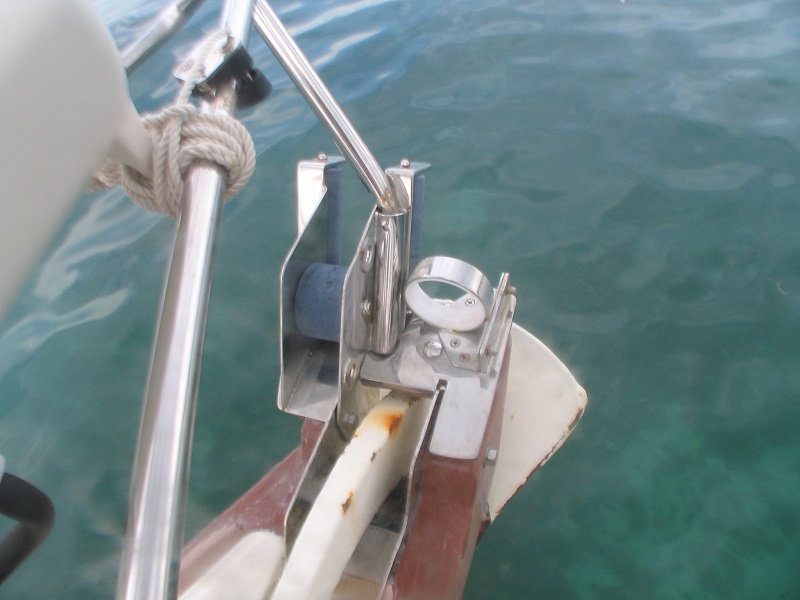 I use the dyneema shackle arround the cleat to attach the removable bow pulpit.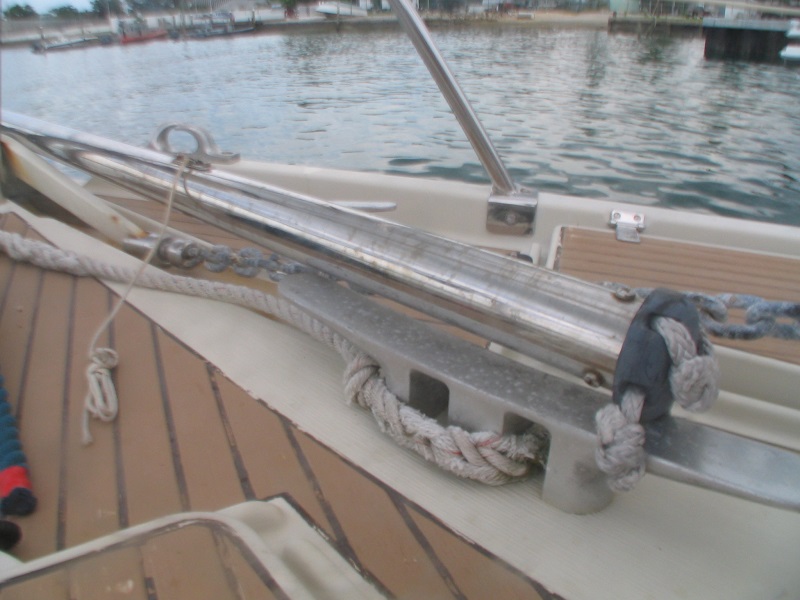 Another view of the dyneema shackle going arround the clean as well as going through the "eye".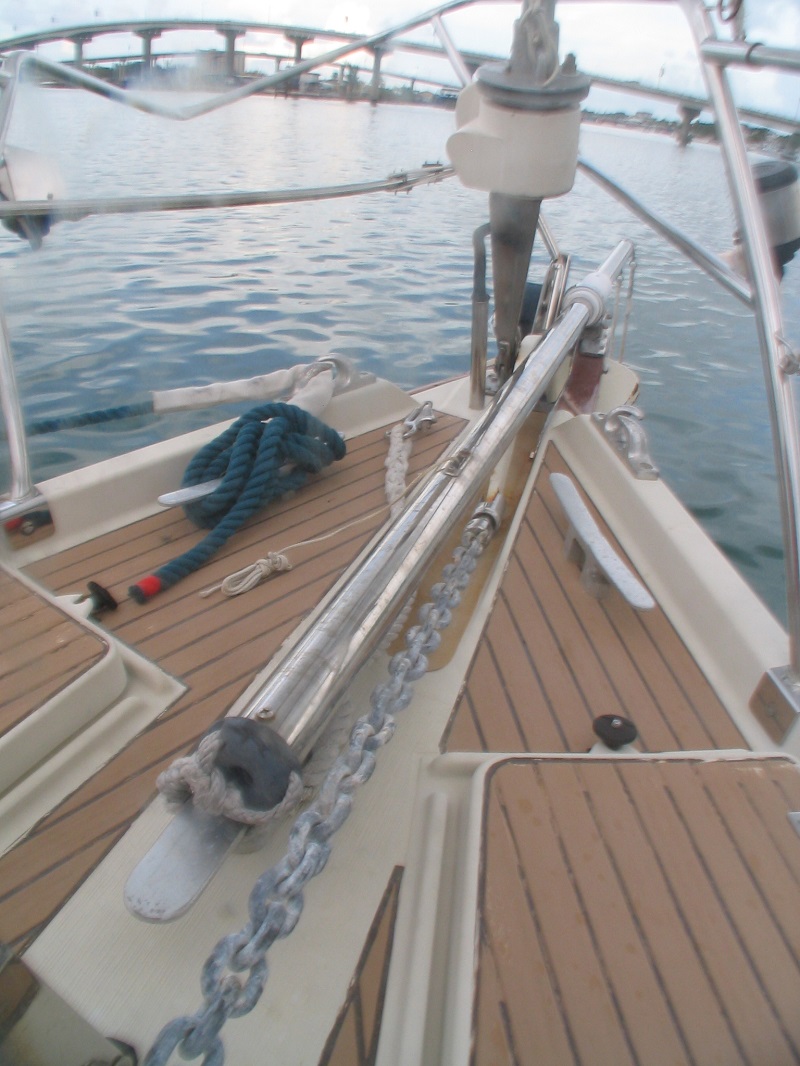 There is a dyneema rope that attach at the end of the removable bow spirit to a hook on the hull.
This prevent the removable bow spirit to lift up when the spinnaker is out.
On the other side of the hook on the hull is the bottom attach for the stay sail.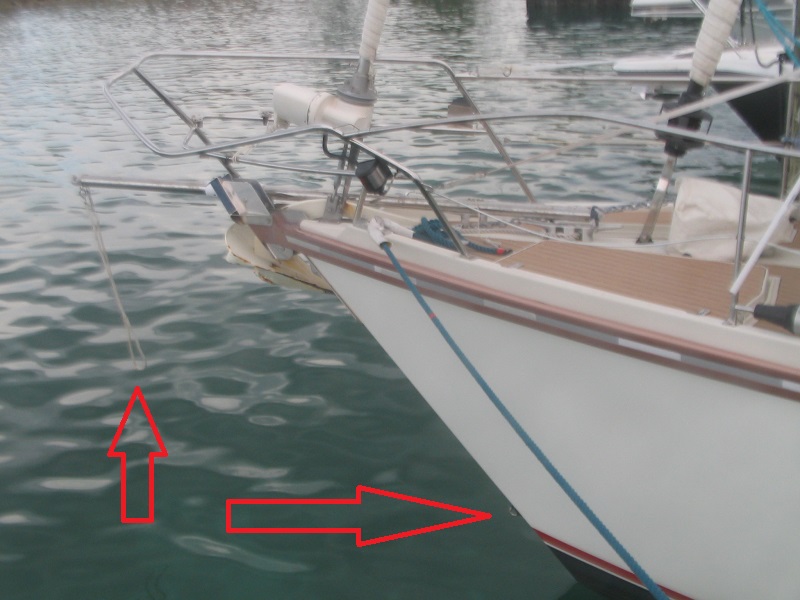 Close up of the hook that will attach the dyneema rope preventing the removable bow spirit to lift up.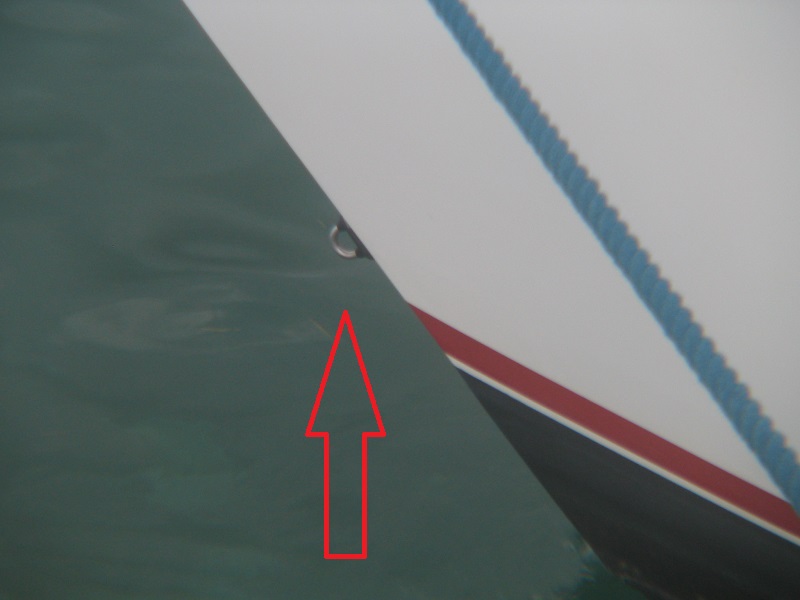 The spinnaker is of similar concept of the Mizzen Ballonner.
It has a sock system you can pull up or down.
Since I have not use it yet, here is a pictures from the previous owner.